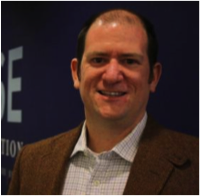 Executive Director, Educator Workforce Initiatives - Teachers College
Arizona State University (ASU)
Brent Maddin is the Executive Director of Educator Workforce Innovation at the Mary Lou Fulton Teachers College at Arizona State University. In this role, he works closely with the Dean, regional superintendents, and other leaders from the University and across the greater Phoenix area to imagine new educator roles in P-12 schools and how to best support and develop people who choose those opportunities.

Prior to ASU, Brent Maddin held the roles of Provost at the Relay Graduate School of Education and Executive Director of TeacherSquared, a national center at Relay GSE. As Provost, Brent sets the curricular vision for Relay GSE and as Director he works to coordinate learning and innovation across a network of teacher training institutions. Relay GSE grew out of his work as a founder of Teacher U at Hunter College where he worked from 2008 to 2011.

From 2003-2005, he served as a founding teacher at I.D.E.A. College Prep—a public charter school dedicated to getting students from the Rio Grande Valley in South Texas into top colleges. Brent moved to Texas from Louisiana where, as a 1999 Teach For America Corps Member, he taught high school science in his TFA placement school for four years. During his six years in the classroom, he trained new teachers at TFA Summer Institutes, TNTP content seminars, and regional science learning teams. He also co-wrote a national chemistry curriculum for TNTP. In 2002, he received his National Board Certification.

Brent holds a BS in Biology from Arizona State University where he was also awarded a Circumnavigator's Fellowship—an award that funded a six-continent investigation of forest fires Brent attended the Harvard Graduate School of Education starting in 2005. He earned his Doctorate in Education Policy, Leadership, and Instructional Practice and wrote his dissertation on student attrition from charter schools.