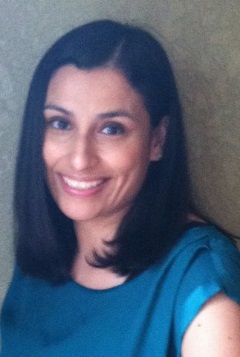 Executive Vice President of Education
Celia Garcia Alvarado is the executive director of the Western Region for Education Pioneers (EP), a region that spans California (Los Angeles, Bay Area, San Jose, Sacramento), Seattle, and Denver. In her role, Celia leads and manages a team to ensure that EP Fellowship and Alumni services are executed with excellence, connects current and new partners with the leadership and management talent they need to maximize their impact, and builds a base of champions.

She is a native of Los Angeles, and began her career as an educator, teaching for seven years in the Los Angeles Unified School District. In 2006, she was recognized as Teacher of the Year for her district and L.A. County. In 2007, Celia joined Teach For America, and in her most recent leadership role there she was responsible for leading a team that supported nearly 300 corps members who collectively taught 22,000 students in low-income communities across LA county. During her tenure, Celia set bold goals for student achievement in corps members' classrooms and was successful in raising the bar and laying an important foundation in regards to diversity and inclusiveness and forming partnerships with students and families.

Celia received her B.A. from Stanford University, her Ed.M. from Harvard University, and her Ed.D. from UCLA, and is also currently a part-time faculty member at Loyola Marymount University's Graduate School of Education. She is married to Jorge and they have two daughters, Maya and Sofia.