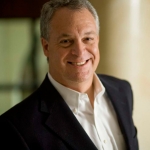 Montclair Education Partners
Chris Cerf is President of Montclair Education Partners, serves on the board of several companies in the Ed Tech space as well as several foundations committed to improving K-12 education. He was a co-founder of the National Summer School Initiative, and regularly advises the states and districts on a variety of strategic initiatives. He previously served as superintendent of the Newark Public Schools and as New Jersey's commissioner of education, in which capacity he oversaw 2,500 public schools, 1.4 million students, and 110,000 teachers across over 600 school districts.

Between 2004 and 2009, Chris was deputy chancellor of the New York City Department of Education where he led organizational strategy, innovation, labor relations and all matters pertaining to recruiting, supporting, developing, and evaluating the nearly 80,000 teachers and 1,450 principals who work in the nation's largest school district. Before assuming that role, he served as New York City Chancellor Joel Klein's chief advisor on transformation, where he led efforts to redesign the financial and organizational structure of the New York City Department of Education.

In the private sector, Chris was president and chief operating officer of Edison Schools, Inc, and chief executive officer of Amplify Insight, which develops education software that supports more than 200,000 educators and three million K-12 students in all 50 states. He earlier served as associate counsel to President Clinton and as a partner in two Washington, D.C., law firms. A graduate of Amherst College and Columbia Law School, where he was editor-in-chief of the Law Review, Chris also was a law clerk to U.S. Supreme Court Justice Sandra Day O'Connor. Prior to attending law school, he spent four years as a high school history teacher in Cincinnati, Ohio.