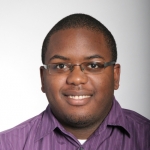 Managing Director, Policy & Advocacy
Colleston currently serves as the director of policy and advocacy with the City Forward Collective, where he leads the organization's efforts to identify and advocate for policies that will secure Milwaukee's future by eliminating educational inequities and ensuring quality schools can thrive.

A Milwaukee native, Colleston returned home in 2018 following more than a decade in New Orleans, Louisiana. He began his career as a social studies teacher at G.W. Carver High School, where he served as a 2007 Teach For America corps member and was recognized as the school's Teacher of the Year. Colleston then spent time working in the State Superintendent's Office at the Louisiana Department of Education; the Office of Performance & Accountability at the City of New Orleans; and the Orleans Parish School Board (now New Orleans Public Schools), most recently serving as the district's chief strategy officer.

While at the district, Colleston led charter school authorization and portfolio management, as well as policy development, data management and analysis, and coordination of state-level legislative affairs. His work included the district's first comprehensive School Performance Framework, its charter authorization and new school development priorities, significant work on building the citywide differentiated funding (student-based budgeting) formula for funding schools, and its common charter contract and associated policy manual. Colleston also led development and implementation of the district's successful effort to unify governance of New Orleans' system of public schools, after more than a decade of state control in the wake of Hurricane Katrina and its aftermath. He has been recognized as a national leader in charter school authorizing practices, presenting at conferences including the NACSA Annual Conference, and the Center for Reinventing Public Education (CRPE) Portfolio District Network Convening.

Most recently, Colleston served as vice president, Systems Impact with Teach For America, where he was a founding team member leading the launch of a new systems- change initiative, the Systems Learning Lab.

Colleston earned an A.B. in Government from Harvard University, and a M.P.P. with emphasis on Social Policy – Education from the Harris School of Public Policy at the University of Chicago. In addition to the NextGen Fellowship, the National Association of Charter School Authorizers (NACSA) Leaders Program, the School Systems Leadership Fellowship (SSLF), and the New Leaders Council (NLC).

Colleston is excited to be returning home, and to share his love for Milwaukee with his wife Kristen, a fellow educator, and his two young daughters, Charlotte "Charlie" Dawn and Colby Ann.