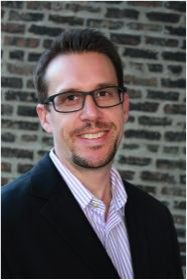 Chief Communications Officer
David Keeling currently serves as Chief Communications Officer for EdNavigator, a nonprofit organization that provides expert educational guidance and support to working families. He has more than 20 years of experience in marketing, strategic communications, and public education.

Before EdNavigator, David served as Vice President of Communications for TNTP, a 400-person national nonprofit organization dedicated to helping school systems end educational inequality and achieve their goals for students. In that role, he led the organization's communications, marketing and publications strategy and advised TNTP staff, state education agencies and urban school systems nationwide on communicating with teachers, parents, school leaders, and other stakeholders. He holds a BA in English from Middlebury College and lives with his wife and two children in Oak Park, IL.