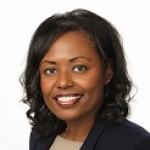 Bellwether Education Partners
Eleisha Nelson-Reed is an associate partner at Bellwether Education Partners. She has over 19 years of experience in K-12 education, working within school districts and the nonprofit space. Prior to joining Bellwether, Eleisha was senior director for The Broad Residency, where she oversaw all aspects of leadership development programming for a national network of central office leaders and partnered with school systems to assess talent needs. She played an instrumental role in helping guiding the program's growth and securing the organization's accreditation status as a graduate-degree program through the Western Association of Schools and Colleges.

Eleisha held a wide range of central office leadership roles in Cypress-Fairbanks Independent School District (Texas), a racially and economically diverse school district serving 115,000 students. Her work primarily focused on supporting school leaders on academic strategy implementation. During her district leadership tenure, she worked on a change-management initiative focused on the adoption of an aligned and comprehensive literacy framework for the district's 51 elementary schools. She was a key architect of the district's elementary literacy curricula and supported district-wide implementation. The successful adoption of these tools, assessments, and training resources resulted in 91% of the student population meeting standards on the state's reading and writing assessments. Additionally, Eleisha managed a team in the development of a tailored socioemotional learning curriculum for the district's youth enrichment programs and provided oversight to five early childhood centers. Eleisha has also served as an independent consultant with the Texas Education Agency and Greenwood-Heinemann.

Eleisha began her career as a sixth-grade teacher in Aldine Independent School District (Texas) and is a proud third-generation educator. She received her bachelor's degree from Rice University and holds a master's degree in curriculum and instruction from the University of Houston.