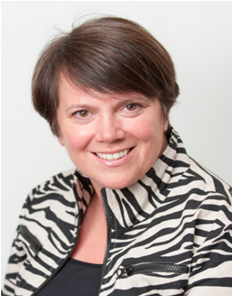 Farm & Wilderness and Ninevah Foundation
Frances is the Executive Director of Farm & Wilderness Foundation and Farm & Wilderness Conservation in Plymouth, VT. Frances has over 25 years of experience leading nonprofit and philanthropic organizations, primarily in the education sector. She has deep experience in program development and assessment, marketing, fundraising, staff recruitment and development, and building internal culture.

Prior to joining Farm & Wilderness, Frances ran her own consulting and coaching practice for a wide range of clients including the Asante Africa Foundation, Equal Opportunity Schools, the Ford Foundation, Pahara Institute, and Wildflower Foundation. Before that Frances served as the President of Education Pioneers, and was a senior director at The Broad Foundation. Earlier in her career she held marketing and program leadership roles at the Council on International Educational Exchange and EF Education. She has also served on the boards of the Waring School, the First Religious Society (UU) in Newburyport, MA, School Leaders Network, KIPP: Massachusetts, and CSIET.

Frances is an avid gardener, fair-ish weather hiker and skier, eager traveler, small farm supporter, recreational artist, and student of good governance and Yoga philosophy. Frances is an advocate for increased social, educational, and economic equity; new approaches to learning; and the arts. She is married to William Nourse, whose family owns and operates Nourse Farm in Westborough, MA, the 10th oldest business continually operated by one family in the United States, and they have one daughter, Georgia, who is a student at the University of Vermont.