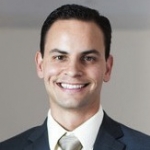 Oak Hill Coaching & Consulting, LLC
Born and reared in New Mexico, Ian supports the well-being of local communities. He contracts as a coach, facilitator and organization development partner. Ian has worked with a variety of nonprofit and public groups, including early childhood, K-12, higher education, asset development and philanthropy.

He earned his CPC from Leadership that Works and his MBA from the University of New Mexico, concentrating in nonprofit management.

Ian is grateful every day to enjoy time at home with Katie, his wife, and their children: Aurora and Javi.