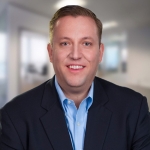 Jason Kloth serves as the founding President and CEO of Ascend Indiana.

Ascend strengthens Indiana's economy by serving as an intermediary that bridges connectivity gaps between students, employers, higher education institutions, and policy makers. As President & CEO, Kloth leads the development and implementation of the Ascend Network and Ascend Services to accomplish the organization's strategic vision: to ensure that Indiana is a place of economic opportunity for all.

Prior to launching Ascend, Kloth served as Deputy Mayor for the City of Indianapolis under Mayor Greg Ballard. Before joining the Mayor's office, Kloth held a variety of leadership positions at Teach For America, including Senior Vice President of Public Affairs and founding Executive Director of Teach For America-Indianapolis. Kloth began his career teaching 6th grade in the Rio Grande Valley of Texas, where his peers elected him Teacher of the Year.

Kloth was recently awarded the Aspen Institute's John P. McNulty Catalyst Prize for his work at Ascend. He is also a member of the Aspen Global Leadership Network and inaugural member of the American Enterprise Institute's National Leadership Network. He has been honored as a member of the Indianapolis Business Journal's Forty Under 40 and a Walton Family Foundation "Education Reformer to Watch."

An active community volunteer, Kloth serves on the boards of the Indiana Education Saving Authority, Ivy Tech Community College, and United Negro College Fund. He has previously served on the boards of Downtown Indy, EmployIndy, KIPP Indianapolis College Preparatory, The Oaks Academy, and Teach For America-Indianapolis.

Kloth holds a Bachelor's degree from the University of Illinois at Urbana-Champaign. He lives in Indianapolis with his wife Ronni and children Coretta and Thaddeus.