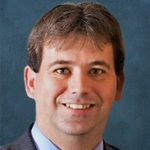 John Legg is the chief financial officer, co-founder, and educator at Dayspring Academy. Dayspring Academy is a multi-campus, high performing charter school serving low-income learners a high-quality education with an emphasis on innovation, arts, and a rigorous curriculum. Dayspring Academy is located in North Tampa, Florida.

John is a board member of the nation's largest voucher program, Step Up For Students Tax Credit Scholarship program and is a board member of the Southern Regional Education Board. John served as the chairman of Education PreK - 20 in the Florida Senate from 2012-2016, and chairman of Education and Speaker Pro-Tempore of the Florida House from 2004-2012. During John's tenure in the legislature, he authored and passed landmark legislation addressing accountability, standards, innovation, school choice, and teacher tenure reform.

John is currently completed his doctoral dissertation on structural reforms for high school, with emphasis on early college options. John has been a classroom teacher in middle school, high school and college courses for 20 years. He earned his bachelor's degree , his master's degree in public administration, and his Doctorate in Education from the University of South Florida, Tampa.