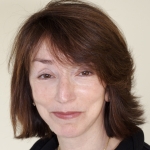 Linda Chaput is the founder and chief executive officer of Agile Mind, Inc., an education company that has pioneered the application of emerging technologies to transform the teaching and learning of mathematics and science in middle and high schools. The company works closely with leading researchers and educators—among them, The Charles A. Dana Center at The University of Texas at Austin, the Biological Sciences Curriculum Study (BSCS), The Learning Sciences Research Institute at the University of Illinois-Chicago, and the Silicon Valley Mathematics Initiative—to develop instructional and assessment programs, tools, reports, and professional services, and partners with school districts to implement them. The results: dramatically improved outcomes in student engagement and achievement, as well as teacher effectiveness and satisfaction--particularly among those learners least well served by American education systems.

More than 4 million adolescent learners and 50,000 educators have participated in Agile Mind programs since its founding. The company hosts one of the largest repositories of data on student learning of mathematics and social-emotional and noncognitive concepts in the country. These data are used by researchers for continuous improvement and to deepen the research base for those working to foster high achievement—especially in school systems serving highly diverse, low-income populations.


Earlier, for almost a decade, Linda led the education and reference publishing companies of Scientific American, a leading publisher of books, magazines, software, and other educational, reference, and recreational materials for college students, professionals, and other interested readers of science, mathematics, and medicine.