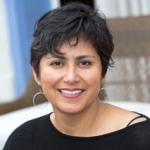 Hazard, Young, Attea & Associates
Elected in 2015, Lisa served four years on the Board of Education for Denver Public Schools. Now, as an independent consultant working with Hazard, Young, Attea and Associates, Lisa assists school boards across the country in finding and hiring the best superintendents to match their district's needs. For the past 30 years, Lisa has worked in the nonprofit, local government and philanthropic sectors. She earned a bachelor's degree from the University of California at Santa Cruz in American Studies and a master's degree in nonprofit management from Regis University.

A former Peace Corps volunteer (Ecuador 1994-96), Lisa has continued her commitment to volunteer community service by participating on numerous community boards, including: the Latina Initiative, NARAL Colorado, Children's Museum of Denver, Denver Housing Authority, Denver Public Library, Denver Urban Renewal Authority, and Rocky Mountain PBS.

Lisa lives in Hawaii with her husband Rick Tallman, a Gulf War-era veteran, who works in renewable energy.