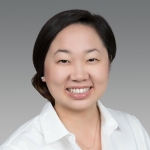 Lizzie has built a career focused on building leaders, betting on bold ideas, and enabling ecosystems - all with a focus on values and trust. Formerly a classroom teacher, non profit executive, co-founder, community builder, coach, and advisor, Lizzie now leads an end-to-end consulting business where she provides fractional CXO support, coaching, and advisory to mission-driven and values-aligned organizations and leaders.
​
Previously, Lizzie was the Senior Vice President at the Pahara Institute where she led operations, data, and launched a new programmatic department. Prior, she served as the Chief Program Officer at Summit Public Schools, where she co-founded the Summit Learning Program. Under her leadership, the program grew from the founding cohort of 19 schools across ten states to 380 schools in 40 states serving over 65,000 students.
​
She has partnered with organizations across K12, edtech, tech, workforce development including Desmos, Moonshot edVentures, Prepared Parents, Strive, Swing Education, Formation Ventures, Google, and Service NOW. She also has been an advisor for the Bill and Melinda Gates Foundation and is delighted to serve her community as a board member of Summit Public Schools.