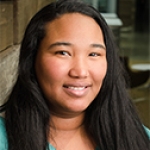 Maile Hadley connects all of her work to equity of access to high quality educational opportunities for underrepresented students. She recently became the Executive Director at Zeno after four year as the Programs & Operations Director. She is excited to continue to bring her leadership to inspire kids to love math by reaching families with young children through community partnerships.

Prior to joining Zeno Maile worked to scale the impact of Equal Opportunity Schools, as the Senior Director of Programs serving as a member of the leadership team managing the organization's IT, product development, research, and analytics.

Maile has a nearly 20 year track record of building and/or growing programs. Including launched state wide initiative to promote computer science through student-created apps in Washington State, with a strong focus on rural and underrepresented communities with the Technology Alliance. She has worked as Program Officer with Washington STEM, and prior to that spent over seven year in online and blended learning in both the non-profit and public sectors, focused on professional development of teachers and the modification of state policy pertaining to alternative and online learning with the Digital Learning Commons and Office of Superintendent of Public Instruction.

Maile has a BS in Electrical Engineering from the University of Washington and coursework towards a master's in Pastoral Studies from Seattle University. Maile has a long history of community service, including working with the Washington Engineering and Technical Outreach Council, and the National Society of Black Engineers, and various volunteer roles supporting people living with HIV/AIDs.