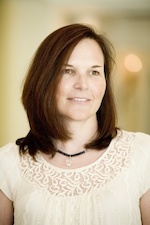 KIPP SoCal Public Schools
Marcia Aaron is a Partner at Charter School Growth Fund working in Texas, Idaho, Arizona and Utah. Previously she was the CEO of KIPP SoCal Public Schools, formally known as KIPP LA Schools. Marcia was the founding board chair of KIPP LA and was the board chair of KIPP Academy of Opportunity in South L.A. Previously, she worked as a senior analyst at Pacific Growth Equities and as a managing director at Deutsche Bank and Montgomery Securities.

She currently serves on the University of Oregon Board of Trustees and on the board of Ednovate, Inc. Marcia was named the University of Oregon's Outstanding Young Alumni in 2003. For ten years she served as a member of the Board of Trustees of the University of Oregon Foundation, where she was the Chair of the Development Committee and a member of the Investment Committee. She served as a member of the University of Oregon Journalism Advancement Council and the University of Oregon Campaign Committee. Marcia previously served on the board of The LA Coalition for Excellent Public School, All Stars Helping Kids and The Giving Back Fund. She holds a BA in Journalism from the University of Oregon.