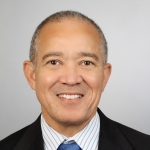 Mike Miles is the co-founder adn chief executive officer of Third Future Schools, a network of K-8 schools in Colorado and Texas. A leader in education reform, Mike devotes his time to creating schools that will prepare students for a Year 2030 workplace. Prior to his latest work, Mike served three years as the superintendent of the Dallas Independent School District. Under his leadership, Dallas implemented ground-breaking initiatives, established a high- performance culture, and experienced significant growth in student achievement.

Prior to Dallas, Mike successfully transformed the Harrison School District in Colorado Springs, narrowing achievement gaps and taking the district off the State's academic watch list. As an instructional leader and professional developer, Mike has also helped teachers and administrators in school districts nationally to improve instruction and raise achievement.

Mike has also served the public interest as a soldier and statesman. A former officer in the Army Ranger Battalion, Mike's military experience includes leading counter terrorism training operations. Mike later served in the U.S. State Department as a Soviet analyst and member of the Bureau of Intelligence and Research. He then served as a diplomat to Poland and Russia at the end of the Cold War, finishing his State Department work as the Special Assistant to the Ambassador to Russia.

Mike holds degrees from the U.S. Military Academy at West Point, the University of California at Berkeley, and Columbia University. He is married to Karen Miles and has three children: Nicholas (26), Madeleine (24), and Anthony (16).