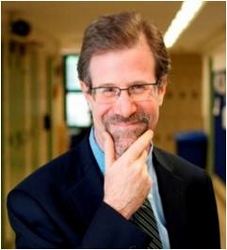 Norman Atkins is the managing partner of an education innovation studio, which works with leaders and entrepreneurs in developing solutions to some of our most vexing challenges. He is also Co-Founder, Board Chair, and former president of Relay GSE, a path-breaking institution of higher education that trains more than 4,500 public school teachers and principals nationwide; Founder, Board Chair, and former CEO of Uncommon Schools, one of the nation's highest-performing nonprofit charter management organizations with 55 schools serving 21,000 students; Co-Founder and Board Chair of Zearn, a comprehensive digital math program serving a quarter of the nation's elementary students; and Board Chair of Merit America, fast-growing non-profit start-up that provides skilled careers for under-credentialed low-income adults.

From 1989 to 1994, he was the Co-Executive Director of the Robin Hood Foundation in New York City. In recent years, Atkins has helped found several other education organizations, including the One World Network of Schools. He served on the board of the Oprah Winfrey Leadership Academy for Girls, was a Pahara Fellow and an Ashoka Fellow. He has been recognized as a technology innovator by Forbes has been inducted into the Charter School Hall of Fame, and was honored with the Heinz Award for improving the Human Condition.

Atkins began his career as a journalist, writing about education, poverty, politics, culture, and social issues for The New York Times Magazine, The New Yorker, Rolling Stone, The Wall Street Journal, The Washington Post, and The Boston Globe. He earned an A.B. in History, and an Honorary Doctorate in Humane Letters, from Brown University and an M.A. in Educational Administration from Columbia University Teachers College.

Atkins and his wife, Angie, live in New York City and are the parents of three adult children.