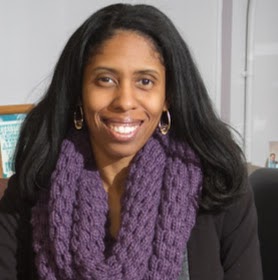 Attuned Education Partners
Rachel Skerritt is a Chief Strategy Officer at Attuned Education Partners, where she partners with districts and charter networks in their strategic planning, prioritizing equity and empathy. Previously, Rachel served as Head of School at Boston Latin School (BLS), the oldest public school in the nation. Her appointment in 2017 marked a homecoming to the college preparatory school where she earned her high school diploma and began her career as an English teacher. As the school's leader, Rachel worked to amplify student voices and create a school-wide focus on culturally responsive practices.

Rachel assumed leadership of BLS after most recently serving as Deputy Chief of Leadership Development for District of Columbia Public Schools (DCPS), supporting the district's principals and aspiring administrators in their professional learning. Before this, she successfully led one of the district's turnaround schools, Eastern Senior High School, for five years. During this time, Eastern raised its graduation rate to the highest in school history and added the International Baccalaureate Diploma to its program offerings. Prior to her move to Washington, DC, Rachel served as Chief of Staff for the Boston Public Schools, and in this capacity was the primary point person for Superintendent Carol R. Johnson as well as the liaison to the School Committee. Her early leadership experience includes her position as headmaster at Another Course to College, a small Boston public high school.

Rachel holds a bachelor's degree in English and a master's degree in secondary education from the University of Pennsylvania, a master's degree in education administration from the University of Massachusetts Boston, and a master's degree in leadership from McDonough School of Business at Georgetown University. Rachel enjoys writing and editing, having published three novels and contributed articles to The Root.