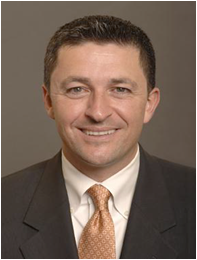 Dr. Robert Avossa launched K-12 Leadership Matters in March of 2020 - it is a small consulting practice that helps school districts improve student outcomes. Previously he was senior vice president at LRP Media Group. Prior to this role, he was superintendent of the Palm Beach County School District. The Palm Beach County School District is the 11th largest district in the country with a student enrollment of more than 183,000 students. The annual budget exceeds $2.3 billion and the District is the largest employer in Palm Beach County with over 21,000 employees.

Before joining the School District of Palm Beach County, Avossa served as Superintendent of the Fulton County School District from June 2011 - June 2015. Avossa was responsible for 96,000 students, 101 schools, 14,000employees, and a $1.4 billion dollar budget.

Avossa served as Chief Strategy and Accountability Officer for Charlotte-Mecklenburg Schools in North Carolina, one of the largest systems in the country. He also previously served as an area superintendent and as Chief of Staff. In 2011, he graduated from the Broad Superintendents Academy. Prior to that, Avossa had a diverse range of experiences with key roles at the elementary, middle and high school levels. He has been a teacher in middle and high schools, principal of a large Title I elementary school, and the principal of a comprehensive high school with more than 3,250 students. His work in these positions earned Avossa the designation as Young Educator of the Year.

Avossa holds a bachelor's degree in exceptional education and behavior disorders as well as a master's degree in special education, both from the University of South Florida. He also holds a doctorate from Wingate University. He and his wife, Kellee, have two children.