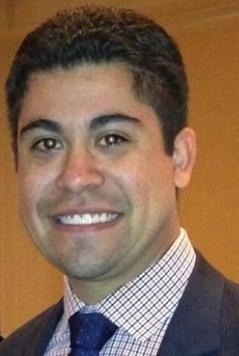 R.D. Leyva serves as the Chief of Staff at Latinos for Education. He supports the CEO and leadership team, providing tactical oversight and support across the organization and through special projects. He joined the team in 2016 and served as the Director of National Engagement, where he connected a national network of Latinos to professional development opportunities, resources and one another.

Previously, he was the Director of Diversity and Leadership at Teach For America, where he supported the organization's corps members and alumni of color across the country. He was responsible for building and supporting 32 chapters of The Collective, Teach For America's Alumni of Color Association. During his six years at Teach For America, R.D. helped scale the annual School Leaders of Color Conference and supported national initiatives including corps member and alumni summits and the DACA program.

R.D. began his professional career as a middle school math teacher in West Philadelphia while earning his teaching certification at The University of Pennsylvania. He is a native Texan and holds a BS in interpersonal communications from The University of Texas at Austin. R.D. is an alum of the Stanford University Latino Entrepreneurship Executive Program and was an inaugural Pahara-Aspen NextGen Fellow. He also serves on the Board of Directors at oneTILT. He currently resides in Washington, DC.