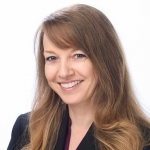 Sarah Chandler is the founder and principal consultant of Purposeful Impact, supporting mission-driven organizations, K-12 public charter school networks, public school districts, foundations and education nonprofits to maximize impact through developing strategic plans and effective implementation.

Sarah previously served as vice president of talent and strategy at Equitas Academy, a growing network of charter schools in Los Angeles, and as a director at The Broad Center, leading strategic initiatives to support education leaders across the country.

Passionate about closing the opportunity gap and helping people realize their potential, Sarah began her transition into education as an Education Pioneers fellow, developing school principal hiring processes for Pasadena Unified School District. Prior to working in education, Sarah was a management consultant with the Boston Consulting Group, advising clients across industries including financial services, consumer products, and technology to solve strategic business problems. She has also worked in sales and management in the beverage industry.

Sarah holds a bachelor's degree in business management from Michigan State University, and a Master of Business Administration from the Wharton School of the University of Pennsylvania.