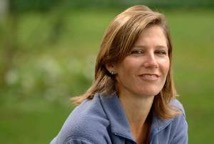 Orleans Parish School Board
Sarah Newell Usdin represents District 3 on the Orleans Parish School Board. She was elected in November 2012.  Sarah is the founder and past chief executive officer of New Schools for New Orleans (NSNO). In 1992, after teaching in Germany on a Fulbright Scholarship, she joined Teach For America and taught 5th grade for three years in Baton Rouge before becoming Teach For America's Executive Director in Louisiana. She went on to serve as a partner with The New Teacher Project (TNTP).

Sarah majored in religion and German at Colgate University. She holds a master's degree in curriculum and instruction from Louisiana State University. Sarah was a 2008 Pahara-Aspen Education Fellow and currently serves as a moderator for the program. She is married to Tommy Usdin. They have two children, Lyle and Cecile. Her favorite holiday of the year is the New Orleans Jazz and Heritage Festival and she never misses a day.