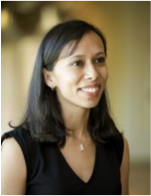 KIPP Texas Public Schools
Sehba Ali is the chief executive officer of KIPP Texas Public Schools, educating 31,000 students in 59 schools in Austin, Dallas, Houston, and San Antonio. Prior to this role, she was the superintendent of KIPP Houston Public Schools, made up of 34 schools educating 19,000 students in grades pre-K through 12th grade.

Prior to joining KIPP Houston Public Schools, she served as chief academic officer at KIPP Bay Area Schools, where she was responsible for the academic performance of the region's seven schools. During her tenure, five of seven schools earned an API of 900 or above. Sehba founded KIPP Heartwood Academy middle school in San Jose, CA in 2004, which has consistently been rated as one of the highest performing middle schools in California and is a nationally recognized Blue Ribbon School.

Ali earned her BA in English and Psychology from UC Berkeley and her master's from Stanford University's Graduate School of Education. She received training from the KIPP School Leadership Program, including study at the Haas School of Business. She began her career as a middle school English teacher in Houston, Texas. She served on the KIPP Foundation Board of Directors, the California Charter School Association Member Council, Rocketship Education's Board of Directors, Connect Community, and Legacy Community Health. She currently serves on the Post Oak School Boards of Directors and the Texas Charter School Association Board of Directors. She is the proud mother of three children.