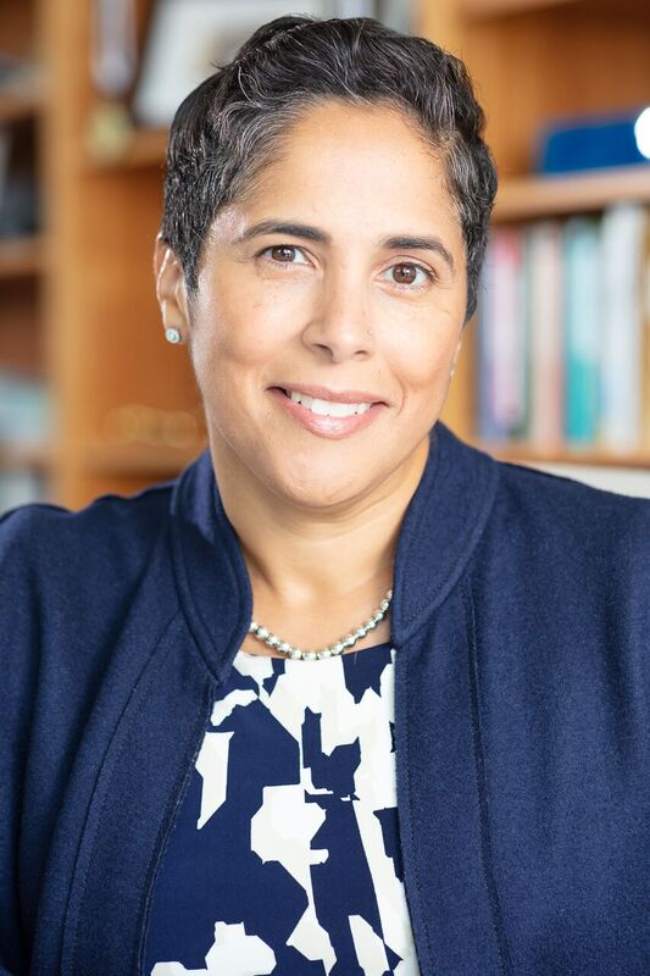 Shirley M. Collado, Ph.D.
President & Chief Executive Officer
College Track

Shirley M. Collado joined College Track in January 2022 as President & Chief Executive Officer. Throughout her career, Dr. Collado has leveraged her leadership to advocate for equity in all forms, pushing toward real change by activating an awareness of—and working toward the deconstruction of—existing structures that prevent full participation, whether on campuses or in communities at large.

Prior to her leadership at College Track, Dr. Collado served as the ninth president of Ithaca College and, at the conclusion of her tenure, was named President Emerita of the institution (https://www.ithaca.edu/office-president/former-presidents/shirley-m-collado). She was the first person of color to be named president at Ithaca College, and the first Dominican-American in the U.S. to serve as president of a four-year institution.

She is known nationally for designing and implementing innovative approaches in higher education that expand student access and success, and has extensive experience overseeing complex not-for-profit organizations in both the private and public sectors of higher education.

A skillful and dynamic leader, Dr. Collado has previously served as executive vice chancellor and chief operating officer at Rutgers University-Newark; dean of the college and vice president for student affairs at Middlebury; and as the executive vice president of The Posse Foundation, where she scaled its operations nationally.

Dr. Collado is the Brooklyn-born daughter of Dominican immigrants, and the first person in her family to undergo the transformative experience of college matriculation and graduation. She is a member of Posse's inaugural class of students, the first Posse scholar to receive a doctoral degree, and the first to become a trustee of a higher education institution. Among her commitments to serving her communities, Dr. Collado is a board member of the ACT, Kids First Chicago, Excelencia in Education, and StarRez. She is a founding member of Presidents' Alliance on Higher Education and Immigration, and a member of the Vanderbilt University Board of Trust. She resides in Oakland, CA with her husband, A. Van Jordan, an award-winning poet, and their dogs Frida and Melba.