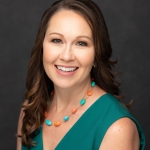 Texas Public Charter Schools Association
Starlee Coleman is chief executive officer of the Texas Public Charter Schools Association (TPCSA), the statewide organization that advances pro-charter school policy priorities and works to improve outcomes for children in charter schools.

Prior to coming to TPCSA, Starlee founded SchoolForward, a public affairs firm in Washington, D.C. that advances education reform policies in state legislatures, Congress, and the courts. SchoolForward is the firm which led PR outreach for multiple U.S. Supreme Court cases. Starlee led a four-year long national campaign to pass Right to Try laws that guarantee terminally ill patients the right to pursue treatments being safely used in clinical trials. Her campaign led to passage of the law in 43 states, the U.S. House and the Senate. The President signed it into federal law in 2018. Starlee's work has earned a Templeton Freedom Award for Best Initiative in Public Relations in 2008 and the Spark Freedom Award for Best PR Campaign in 2016. Starlee earned her Bachelor of Arts in English at Arizona State University. She lives in Austin with her husband, daughter, and rescue pup.