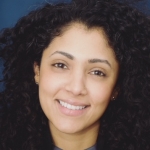 Director of Charter Authorizing
New York City Department of Education
Stephanie Mendez currently serves as the director of charter authorizing for the New York City Department of Education, where she is focused on the implementation of initiatives centered around the accountability, oversight, and renewal of Chancellor-authorized charter schools.

Stephanie brings to her current role over six years of leadership experience within the charter schools world. Most recently, Stephanie served as managing director of finance and operations for the ROADS Schools Network, where she supervised all core financial and operational functions of the organization and led cross-functional teams in the design and delivery of first-class school support services. Her experience also includes leading school-based operations and finance teams for the Achievement First Network and co-founding an elementary school with the KIPP Charter Schools Network.

Stephanie began her career in education at The New York City Leadership Academy as a member of its initial start-up team of talented and driven individuals committed to education reform. Over the course of five years, she wore many hats, including that of senior curriculum specialist, where she was responsible for the design and implementation of professional development for all staff, in addition to serving as a co-facilitator for the Aspiring Principals Program.

Stephanie holds a bachelor's degree in human rights from Columbia University, and an honorary degree from the University of Guantanamo, Cuba.