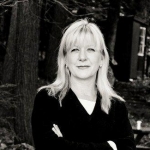 State University of New York Charter Schools Institute
Susie Miller Carello is the executive director of the State University of New York's Charter Schools Institute (SUNY). Under her leadership, SUNY authorized charter schools have grown to serve 115,000 students across New York with 90% of schools outperforming their districts of location. Eight of the top ten performing schools in New York are SUNY authorized and SUNY is the largest higher education authorizer in the country.

Susie's commitment to high quality education options for children grew from her time teaching at a science and technology focused magnet school in Indianapolis, to a career that spans service as the vice president for research and evaluation at the National Association of Charter School Authorizers, as associate commissioner of education in the Commonwealth of Massachusetts, and vice president at the Hudson Institute's education group. A graduate of Indiana University and Harvard, where she earned a masters in administration, planning and social policy, Susie has been a guest lecturer at Columbia, Butler, and Harvard Universities. Awarded the Education Trust's Edward J. Meade fellowship in 1999, Susie received Indiana's Excellence in Education award in 1990.