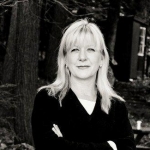 Distinguished Visiting Fellow
Hoover Institution at Stanford University
Prior to her appointment as Distinguished Visiting Fellow at the Hoover Institution at Stanford University, Susie spent 12 years as the chief of the largest higher education authorizer in the country, the Charter Schools Institute at SUNY. Under her leadership, New York tripled the number of high quality public school choices for students and their families, quadrupled enrollment and drove strong and sustained student acheivement. At the end of her term, the Institute authorized 221 charters enrolling 120,000 students; 80% of whom were designated economically disadvantaged by the state of New York. Over 83% of students in schools Susie authorized outperformed district averages in English language arts and over 90% outperformed in mathematics.

Before helming the Charter Schools Institute, Susie was the first VP for Research & Evaluation at the National Association of Charter School Authorizers. Susie built NACSA's inaugural research agenda and designed high-high impact tool kits for sharing best practice across the country. Before assuming duties at NACSA, Ms. Carello was the Senior Vice President and Senior Fellow at the State University of New York's Charter Schools Institute. Ms. Carello was the Associate Commissioner of Education for the Commonwealth of Massachusetts. As Associate Commissioner, Carello also served on the Commissioner David Driscoll's Senior Staff.

Ms. Carello holds a Masters and has completed all doctoral coursework in Administration, Planning, and Social Policy at Harvard University's Graduate School of Education. She was the 1999 Edward Meade Fellow and a member of Harvard's Urban Superintendents Program. As a component of the Urban Superintendents Program, Susie served as Intern Superintendent of the Charlotte-Mecklenburg Schools.

Susie's commitment to high quality education options for children grew from her time teaching at a science and technology focused magnet school in Indianapolis. Susie has been a guest lecturer at Columbia, Butler, and Harvard Universities. Awarded the Education Trust's Edward J. Meade fellowship in 1999, Susie received Indiana's Excellence in Education award in 1990.