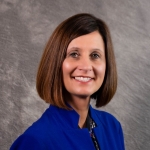 Chief Executive Officer & Superintendent
Dr. Tina Chekan is superintendent and chief executive officer of Propel Schools, a network of public charter schools in Pittsburgh, PA. Tina's teaching career with Propel began at its inception in 2003. When Tina became superintendent and chief executive officer in 2013, Propel operated nine schools. She has been the integral force behind Propel's rapid expansion to its current total of 13 schools, which serve 4,000 students from underserved neighborhoods. Tina's focus on closing the achievement gap drives her to find, nurture, and grow talented educators and school leaders. Her commitment to Propel allows families throughout the region to choose excellence in public education, regardless of zip code.
Tina's unyielding belief in community service has led her to board service for organizations specializing in youth, as well as to volunteer service for organizations emphasizing literacy, sportsmanship, and community engagement. Tina's leadership style, developed throughout her successful career, was honed via Leadership Pittsburgh where she graduated in 2017. Tina's leadership skill set was lauded by the Pittsburgh Business Times in 2016 when she received the "Business Women First Award". Tina holds a Master of Education from the University of Pittsburgh, where she also earned a doctorate in administration and policy.