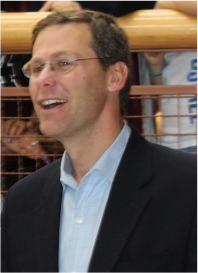 Singapore American School
Tom Boasberg was appointed Superintendent of the Singapore American School in July 2019. Previously, he served as Superintendent of Denver Public Schools from 2009 to 2018. He led the district's efforts to accelerate its progress in student achievement and better serve the families of Denver. Over his tenure, the district posted record enrollment increases (with a higher rate of enrollment growth than any other major urban school district in the country), increased its four-year graduation rate by 16 percentage points, dramatically expanded the number of preschool and full-day kindergarten slots, and continued the student-achievement gains that began with the creation of the Denver Plan in 2005.

Since the start of the Denver Plan, DPS went from being the district with the lowest rate of student academic growth among major Colorado districts to the district with the highest rate of academic achievement growth for both students in poverty and middle class students. The District has also more than doubled the number of its students taking and receiving college credit for Advanced Placement courses. And, it has cut its drop-out rate in half.

He earned his B. A. in History summa cum laude from Yale College and J. D. with Distinction from Stanford Law School.