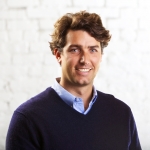 Founder, Managing Director
Tory Patterson is the co-founder and managing director of Owl Ventures, a venture capital fund investing in the world's leading education technology companies. Tory has led several investments in the education sector and currently serves on the board of directors of Accelerate Learning, BakPax, DreamBox Learning, MasteryConnect, Newsela, and PresenceLearning. Tory serves as an advisor to several education technology incubators and is an advisory board member of the iHub initiative within the Silicon Valley Education Foundation.

Prior to founding Owl Ventures, Tory was a partner at Catamount Ventures, a San Francisco based venture capital fund focused on mission-driven companies. While at Catamount, Tory advised several start-ups from the idea stage through launch, financing and commercialization. Tory was a key member of the team that incubated, supported and built Plum Organics, from early vision to becoming the world's largest organic baby and kids' food company, to eventual successful exit to Campbell's. Tory founded and ran Catamount's education investment practice. Prior to joining Catamount Ventures, Tory was an investment banker with Robertson Stephens and GCA.

Tory earned a bachelor's degree in economics from Williams College and an MBA from Stanford's Graduate School of Business. He lives in Woodside, CA with his wife and four young children.