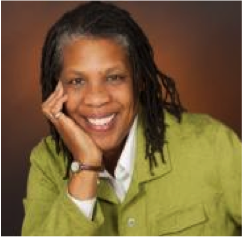 Technology Access Foundation
Trish Millines Dziko is the co-founder and executive director of the Seattle-based Technology Access Foundation (TAF), a nonprofit that creates access to transformative systems of learning for students and teachers of color to eliminate race-based disparities in our increasingly diverse society. TAF provides an equitable public school STEM education for underserved students and support for educators of color.

Trish has a background in Computer Science, and after 15 years as a programmer, changed her career to become a senior diversity administrator for Microsoft, traveling the country to recruit college-level, technically trained people of color and finding that the pool of people she had to choose from was very small. Her findings, in addition to her personal experience being discriminated against for her race and gender in the work world, inspired her to leave Microsoft to start TAF to ensure students of color had opportunities in the booming tech fields.

Through Trish's leadership, TAF transitioned from out of school programs to become a statewide leader in public education, creating 2 co-managed public schools, partnering with public schools to transform them to promote the highest level of student learning, increasing/retaining the number of teachers of color, developing education leaders of color and giving white education leaders to tools to create supportive environments.

Trish is a committed, proactive leader serving on boards of organizations that focus on children and education. She and her spouse, TAF's co-founder Jill Dziko, are the proud parents of four young adults.