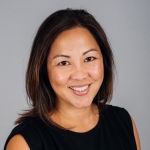 Vallay is a former classroom teacher, an AmeriCorps state program coordinator, an early literacy coach and served as education policy director for St. Paul Mayor Chris Coleman. In 2009, Vallay ran successfully to capture a citywide school board seat and was elected as school board director for Saint Paul Public Schools.

In 2011, Vallay began a decade long journey to ensure kids had access to high quality schools regardless of their zip code. During that time, she founded a statewide policy advocacy organization in Minnesota and became the first senior vice president of state advocacy for 50CAN. In 2014, she was promoted to the role of President where she grew the network from four state campaigns to over a dozen, created multiple advocacy leadership programs, oversaw the transfer of programs and assets from two multi-million-dollar organizations into 50CAN, doubled and diversified the organization's funding and invested in professionalizing their human resources and operating systems. Vallay spearheaded the creation of Expedition Advocacy, an online platform that allows local leaders to plan, monitor, and track their work.

After a decade of work in the education advocacy space and seeing the need for investing in aligning organizational and people development, Vallay launched mevvn, LLC, a management consulting practice, to focus on building and scaling deeply impactful organizations led by change makers and entrepreneurs who effectuate social impact and create business solutions that address society's thorniest issues from the out-side in. In addition to her management consulting practice, Vallay also launched a non-profit organization called The 21 Collective to ensure that communities have opportunities to be happy, healthy, and thriving.

Vallay was born in a refugee camp in Thailand and grew up in the Midwest. She received both her BA and M.ED from the University of Minnesota, and is an alum of the Pahara-Aspen Fellowship program and a member of the Aspen Global Leadership Network. She enjoys the outdoors, cooking and eating, and exploring new destinations. Vallay and her husband live in Maryland with their three children.