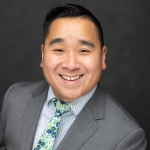 Vice President of New Region & School Launch
Elliott proudly serves as the vice president of new region and school launch at IDEA Public Schools. In his portfolio of work, Elliott partners with senior leaders to launch schools in both IDEA's new and existing regions. As well, he oversees efforts to ensure operational and campus readiness throughout the district, and guides in the development of training, tools, and systems to prepare the next generation of IDEA leaders to launch schools.

Prior to rejoining IDEA in 2019, Elliott served as the director of charter school growth and development at the Texas Charter Schools Association (TCSA), where he consulted with entrepreneurs to navigate the path to authorization and led efforts to assist existing operators expand. During his tenure at TCSA, Elliott supported over a dozen schools through the authorization process, increased local and national philanthropic investments in Texas, and gained insight into the complexities, successes, and struggles of education reform. An IDEA boomerang, Elliott served as an assistant principal of operations at IDEA Montopolis, as well as the director of logistics, from 2011-2016.

As a child of Vietnamese refugees, Elliott recognizes the power of education and its ability to radically transform the trajectory of families. During his time at Pahara, Elliott hopes to dispel myths and deconstruct notions of the Asian-American educational experience. Elliott lives in Austin, Texas with his wife Rebekah, son Maddox, soon-to-be newborn son, and their golden Doodle, Lincoln. In his spare time, Elliott enjoys cooking, learning about food, and traveling to experience food culture.