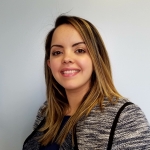 Philip's Academy Charter School of Paterson
Madelka Nuñez Osiecki is a founder and a current board member of Philip's Academy Charter School in Paterson, New Jersey. Philip's Academy believes in educating the whole child using a cross-curricular, hands-on approach, which incorporates the family as well. As a board member, Madelka works with school leadership to ensure that the school adheres to its charter, serves its community to the fullest extent, and remains fiscally operational. As a founder, she was an integral part of determining the needs of the community and in establishing the school's charter.

Prior to joining the board, Madelka served as director of strategic projects at Philip's Education Partners in Newark, New Jersey. In her time with Philip's, Madelka managed the first private-to-charter school conversion in the state of New Jersey. She focused her efforts on maintaining communication across stakeholder groups and solidifying the school's mission and culture into its charter. Over her seven years with Philip's, she helped create their strategic plan, fostered community relationships, and assisted in annual multi-million dollar fundraising efforts.

Madelka earned her bachelor's degree from Boston University, where she discovered her passion for education as a tutor for elementary school students and adults. She is a former intern for the Clinton Foundation and an alumna of the Robert Wood Johnson Foundation Ladder to Leadership Fellowship. She currently resides in New Jersey with her husband and daughter, where she and her family manage a transportation company.