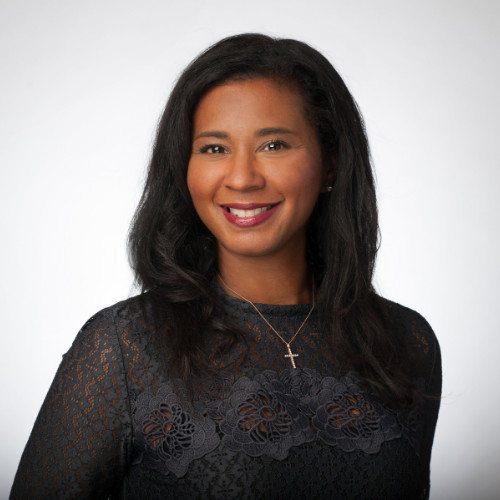 Founder & Chief Executive Officer
Aimée is the Founder of Braven, an innovative nonprofit based on deep passion and belief that our next generation of leaders will emerge from everywhere. Her experiences being from an underrepresented background in the professional workforce, and many of her closest friends and family members, made her determined to ensure the doors of economic opportunity were not quietly shut on some of our nation's hardest working and most promising young people.

Aimée spent the majority of her career at Teach For America. She held various senior leadership roles, including leading the organization's groundbreaking work around its human capital and diversity efforts. Earlier in her career, Aimée taught sixth grade; led the Breakthrough/Summerbridge New Orleans site and worked for the national organization. She is a Braddock Scholar, a Draper Richards Foundation Entrepreneur, and a Camelback Ventures Fellow.

A graduate of Mt. Holyoke College, Aimée resides in Chicago with her husband, three children, and playful Boxer dog. Aimée enjoys scuba diving, traveling, and dancing her heart out in her living room with her family on Dance Friday's.