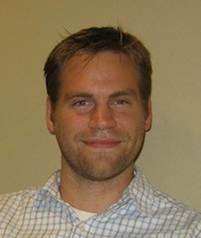 Grand Rapids Community College
Andrew Vanden Heuvel found a passion for astronomy in the 8th grade. His enthusiasm for the universe propelled him through South Christian High School and to Calvin College, where he earned dual bachelor's degrees in physics and mathematics and discovered a previously unseen asteroid. In graduate school at the University of Florida, Andrew earned his master's degree in astrophysics and continued making celestial discoveries, including the new extrasolar planet, HD 102195b.

In 2006, Andrew found a new passion: providing authentic opportunities for students to engage in science and mathematics in school. After earning his high school teaching certificate and teaching physics, math, and astronomy for several years, Andrew founded AGL Initiatives, a consulting firm focused on creating engaging and authentic projects and curriculum for schools, companies, and government agencies. Working extensively with Michigan Virtual School as an online teacher and course developer, Andrew has embraced the vision that online learning is an essential element of quality education.

Andrew has received special recognition as a Hubble Top Star Educator, 2011 Michigan Online Teacher of the Year, and a finalist for the National Online Teacher of the Year award. In addition to Michigan Virtual, Andrew also works with clients such as USA TODAY Education, NASA, and New York City Public Schools. Andrew enjoys photography, PBS, and anything that flies. He is the youngest of five boys and continues to pursue his boyhood dream of becoming an astronaut.