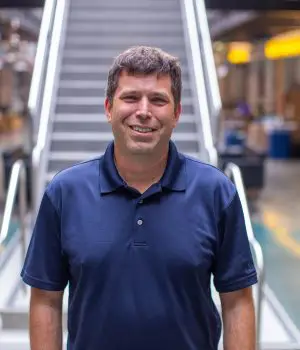 High Tech High Graduate School of Education
Ben joined High Tech High to teach physics as a founding faculty member in fall 2000. He has been a school director, chief operating officer, and chief academic officer for High Tech High and is now the president of the Graduate School of Education. As a student at Haverford College, Ben majored in physics and was credentialed in secondary physics and math, student teaching at Lower Merion High School outside Philadelphia. After graduation, he traveled to the Philippines and taught science and math at an international school in Manila. Upon his return to the U.S., he taught physics and AP physics at the Madeira School, a girls' boarding school in suburban Washington, D.C. He then moved to California to coach basketball and to teach physics at Pomona and Pitzer Colleges. He earned an M.A. in Science Education at the University of California, Santa Barbara and a Doctorate in Educational Leadership at the University of California, San Diego.

Ben's research is focused on continuous improvement in schools, which is an effort to spread good practices in education using a broad range of both outcome and process data. He completed a dissertation on increasing college access for traditionally underserved students using these methods (excerpt: bit.ly/hthcalgrant).