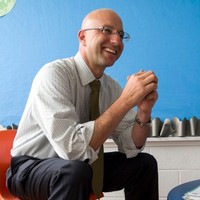 Laura & John Arnold Foundation
Chris is working to advance the portfolio model of school governance in cities across the country in order to increase student achievement. Prior to joining the Foundation, he served as the founding superintendent of the Achievement School District (ASD) in Tennessee. In that role, Chris led the development and operations of a statewide school district designed to transform Tennessee's Priority Schools, those categorized as being in the state's bottom 5 percent. Under his leadership, the ASD opened and authorized 33 new schools in four years, serving nearly 10,000 students. ASD schools outperformed the Tennessee state average in math and science in every year of operation—at a time when Tennessee's statewide academic achievement was improving faster than any other state in the country. By the second year of operation, ASD schools improved performance earning the highest value-add growth rating assigned by the state, and direct-run ASD schools averaged double-digit gains in math and science.

Chris began his career as a middle school English teacher in the Houston Independent School District, where he was named the district's Outstanding Young Educator in 1994. After teaching for six years, Chris founded YES Prep Public Schools in 1998 and led the organization for 13 years. YES Prep is a Houston-based charter management organization (CMO) that exists to increase the number of low-income Houstonians who graduate from four-year colleges. It is often recognized as one of the highest-performing CMOs in the nation and, in 2011, received the inaugural Broad Foundation Prize for the Best CMO in the country.