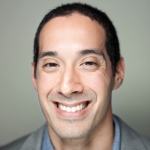 Vice President of People & Performance
Darin Lim Yankowitz is the vice president of People & Performance at Teach For America. He is responsible for ensuring that the national recruitment team hires talented and diverse leaders, trains them to excel at their work, and supports them—through data and analytics, strong performance management practices, and an inclusive and equitable culture—to thrive over time.

Previously, Darin was the Chief of Staff to TFA's EVP of Regional Operations, where he supported the leadership development of executive directors and board chairs in more than 50 regions nationwide.

Darin is a graduate of UC San Diego (BA), Teachers College at Columbia University (MA), and a current doctoral student at Vanderbilt University (EdD) researching how people analytics can be used to advance diversity, equity, inclusion, and belonging. He is a Pahara fellow, Schusterman fellow, and serves on the board of Reach University.