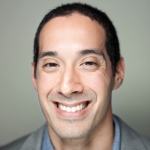 Darin Lim Yankowitz is the senior vice president of recruitment at Teach For America. He is responsible for building a coalition -- inside and outside of the organization -- to find talented and diverse leaders who will make it their life's work to pursue racial and educational equity.

Previously, Darin held a variety of senior roles at TFA. Most recently, he was the vice president of people and performance, where he ensured the recruitment team hired talented and diverse leaders, trained them to excel in their work, and supported them—through data and analytics, strong performance development practices, and an inclusive and equitable culture—to thrive.

Darin is a graduate of UC San Diego (BA), Teachers College at Columbia University (MA), and a current doctoral student at Vanderbilt University (EdD) researching how people analytics can be used to advance diversity, equity, inclusion, and belonging. He is a Pahara fellow, Schusterman senior fellow, and serves as the board president of Reach University. Outside of education, Darin co-leads Tzedek Circle, a monthly gathering of Jewish people dedicated to the pursuit of social justice.