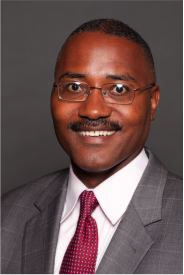 President & Chief Executive Officer
LEARN Charter School Network
Gregory White is president and chief executive officer of LEARN Charter School Network, a nationally recognized network of high performing, college prep elementary schools. White is leading an entrepreneurial effort to grow the LEARN network from ten schools serving 4,200 students to 16 schools serving 8,000 students.

Prior to LEARN, White has over 15 years of investment, entrepreneurial and finance experience. He was a Co-Founder and Partner of a private equity firm, Chicago Venture Partners, L.P. (CVP), where he identified, evaluated and structured investments in rapidly growing companies and provided assistance to the fund's portfolio companies. Prior to CVP, he gained investment experience working at Salomon Brothers, Continental Bank and Shorebank.

White graduated with academic honors from Brown University and earned a Master's in Business Administration from the Harvard Business School. He currently serves on the board of the Federal Home Loan Bank of Chicago, a $80 billion wholesale bank.