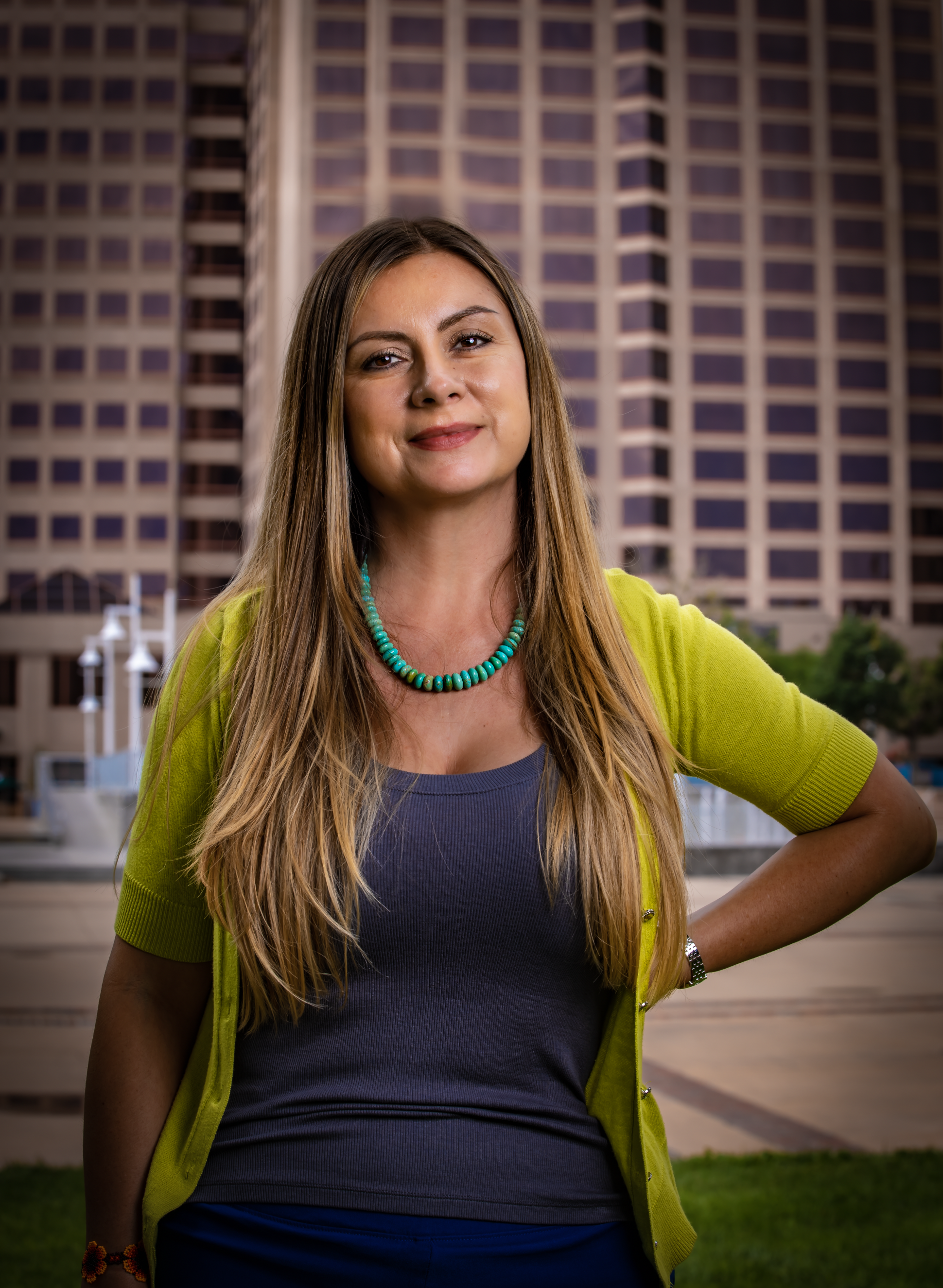 Siembra Leadership High School
Jaqlyn "Jaqi" Baldwin is a leader in innovative education through social justice and equity practice. Jaqlyn has committed the last ten years to start-up charter high schools in the Albuquerque, NM community with a commitment to design schools around the needs of young people. Jaqlyn has served young people in the Albuquerque community for 17 years.

Jaqlyn's degrees include a Master of Business Administration, a master's degree in clinical social work and a bachelor's degree in psychology. Jaqlyn holds a clinical social work license in the State of New Mexico with certification to clinically supervise other mental health clinicians. Jaqlyn is licensed through the Public Education Department as a level III social worker, level II rehabilitation counselor, level III teacher with endorsements in business and psychology at the high school level and a level III-B school administrator. In addition to schools, Jaqlyn has also worked in child protective services, gang intervention services, banking and the for-profit sector. Jaqlyn is an experienced adjunct professor at the graduate and undergraduate levels.

As the executive director of Siembra Leadership High School, Jaqlyn applies her strategic planning and visionary skills in the growth of Siembra with regard to programming, staffing, students, facilities and finance. Jaqlyn believes that engaging young people in entrepreneurship and economic development makes the community an overall better place. Jaqlyn loves a challenge and is excited about perfecting Siembra's unique model of project-based learning, student support and community engagement.

Jaqlyn is a Deeper Learning Equity fellow through Big Picture Learning and Internationals Network. Through this national fellowship, Siembra is part of a network of education leaders across the nation demanding equity work in schools. Jaqlyn was named a 2022 Woman of Influence with recognition from the governor of the state of New Mexico and the New Mexico state senate. Jaqlyn is also a Manati fellow for charter leaders of color through National Charter Collaborative.

As a Chingona, Jaqlyn uses her lived experience as a Burquena, single-mother, high school dropout, incarcerated youth, and 87108 resident in her bold leadership to cause good trouble every day.