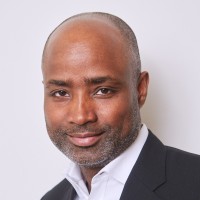 Jean Desravines serves as the Chief Executive Officer of New Leaders. New Leaders is a national non-profit that ensures high academic achievement for every student by attracting and preparing outstanding leaders and supporting the performance of the urban public schools they lead. Prior to his appointment as CEO, Jean served as Chief Officer for Cities and Policy at New Leaders for five years. Before joining New Leaders, he served as Senior Counselor to the Chancellor of New York City. In that capacity, he developed and executed a community relations strategy to engage and communicate with various stakeholders. Jean has had over 15 years of experience working with parents and communities on education issues and community development with a primary focus on service delivery to the disadvantaged in underserved communities. At the New York City Department of Education (NYC DOE), Jean also served as the Executive Director for the Office of Parent and Community Engagement (OPCE), Chief of Staff to the Senior Counselor for Education Policy, and the Director for Community Relations. As the Executive Director of OPCE, he was responsible for conceiving, developing, and implementing the plan to oversee the hiring and training of over 1,200 Parent Coordinators, a key element of Mayor Bloomberg and Chancellor Joel Klein's Children First reforms. In his capacity as Chief of Staff to the Senior Counselor for Education Policy, he assisted in developing a secondary reform plan and worked with the Office of Youth Development to identify intervention strategies and best practices to re-engage under-credited high school students. As the Director for Community Relations, he oversaw the delivery of over million in grants to community-based organizations that provided after-school programming to disadvantaged youth in underserved communities.

Prior to his positions at the Department of Education, Jean served as the Director of Organizational Development and Community Programming for the Faith Center for Community Development, Inc. The Faith Center for Community Development, Inc., is a non-profit that provides technical assistance, grants and loans to faith-based non-profits involved in real estate and community development.

Jean has a degree in History from St. Francis College and an M.P.A in Management from New York University (NYU). At NYU, he was the recipient of the Dean's Scholar—the school's most prestigious scholarship.