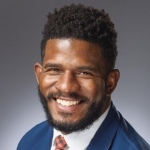 Kelly Richardson is an independent consultant and coach.

Prior to consulting and coaching, Kelly was the chief operating officer at Prospect Schools. In that capacity, he was responsible for operations, Human Resources, talent, and accountability. Prospect Schools is an intentionally integrated network of schools, with a mission to prepare a diverse student body to have a positive impact on society and a lifelong passion for learning.

Prior to joining Prospect Schools, Kelly worked at Democracy Prep Charter Schools, where he led projects related to expansion, real estate planning, Human Resource systems implementation, and teacher certification. Before entering the education sector, Kelly was a finance manager at Procter & Gamble (P&G) and General Electric Capital (GE). At P&G, Kelly held management roles responsible for brand finance management, controllership, acquisition integration, and strategy. At GE, Kelly was focused on treasury planning and analysis.

Kelly is from Indianapolis, Indiana where he was raised in low-income communities, and educated in failing elementary schools, before being bussed to predominantly white schools for grades sixth-twelve. As a result of his own educational experience, he was drawn to work in education by his desire to close the opportunity disparity between students of color and white students. In addition, he strives to honor the many contributions to his life made by mentors and family to ensure he was able to accomplish his goals despite the color of his skin and socioeconomic status he was born into.

Kelly holds a bachelor's degree in accounting and management from Purdue University, as well as a master's degree from The University of Chicago. Kelly also completed The Broad Residency and earned a MEd Leadership from The Broad Center.