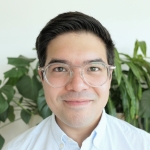 Senior Program Manager, Leadership Development
Kristopher Capello is a Senior Program Manager of Leadership Development at Amazon.com. In this role, he designs, facilitates, and scales in-depth learning experiences for senior leaders, sharpening their capabilities to effectively lead in a complex and fast-paced global business.

Prior to joining Amazon, Kristopher served as the Vice President of Impact Learning and Development at City Year, Inc, leading initiatives to advance and scale the organization's capacity to facilitate high-impact, holistic and equitable development experiences for all members of the City Year community to most effectively serve students across 29 US cities.

His journey working in public education began as a Teach For America (TFA) corps member in Hawai'i. As a part of TFA's 2006 charter corps on the islands, Kristopher taught middle school language arts at Waialua High and Intermediate School on the North Shore of O'ahu, Hawai'i, the alma mater of both his mother and grandmother and where his father later taught for 30 years.

Kristopher holds a bachelor's degree in ethnic studies from the University of California, Berkeley and a master's degree in education from the University of Hawai'i at Mānoa, Honolulu, Hawai'i. He lives in Seattle, Washington with his wife and daughters.