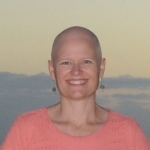 Vice President, Data Strategy & Operations
Lynzi Ziegenhagen leads data strategy and operations for Renaissance Learning, a global education company whose mission is to accelerate learning for all.

Lynzi joined Renaissance in 2019 when the public benefit corporation she founded, Schoolzilla, was acquired by Renaissance Learning. Schoolzilla's data platform provides educators and school leaders in more than 1200 districts in the US and UK with timely and actionable data. Schoolzilla grew out of the team and technology Lynzi developed over five years at Aspire Public Schools, a nonprofit charter management organization based in Oakland, CA.

Prior to Aspire, Lynzi ran her own technology consulting business for nonprofit organizations, led product management at a 40 person mobile software startup and served as technology program manager for the Children's Partnership. Lynzi earned her bachelor's degree in symbolic systems from Stanford University and her master's degree in computer science from the Naval Postgraduate School.