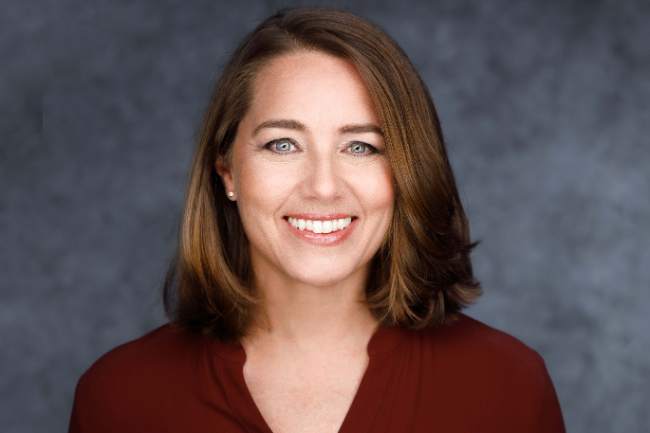 President and Chief Executive Officer
In 2014, the Children's Aid Board of Trustees selected Phoebe Boyer to be the organization's 11th president and chief executive officer. Since then, Phoebe has worked to strengthen its programs and operations with a keen focus on optimizing the impact on the lives of children, youth and families. Under her leadership, Children's Aid was recognized for exceptional management practices as a 2017 winner of the New York Community Trust's Nonprofit Excellence Awards.
City & State honored Phoebe on its 2018 Above & Beyond list of 30 remarkable women, and selected her and nine other non-profit leaders for its 2019 Responsible 100 list of people who are improving their communities and making transformative change.
Phoebe came to Children's Aid from the Robertson Foundation, a $1 billion foundation created by Julian Robertson and his family that takes a targeted approach to supporting critical national issues, including education reform. She spent more than a decade at the foundation, most recently as its executive director, where she oversaw operations and grant-making of more than $100 million annually. During her tenure, she developed and executed the foundation's national K-12 education reform strategy.
She also served for 12 years (1999-2012) as the executive director of the Tiger Foundation, founded by Julian Robertson as well, with a mission to break the cycle of poverty in New York City. During her tenure at the Tiger Foundation, the organization provided more than $112 million in funding to New York City nonprofits in the areas of education, youth development, job training, and social services. Phoebe also raised more than $200 million to support the foundation's work.
Before joining the foundations, Phoebe worked at Inwood House, a nonprofit in Upper Manhattan, where she helped distressed teens take charge of their lives by educating them in making sound decisions, preventing pregnancy, and building self-esteem.
Phoebe graduated from Wesleyan University, on whose board she serves, and earned her M.B.A. from Columbia Business School. She is also an inaugural member of the Pahara Aspen Education Fellowship.