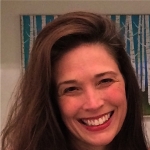 Renee Foster was most recently President of Curriculum Associates, a privately-held education technology company providing personalized learning support for over six million K-12 students nationwide. During her tenure the company grew from $27M to over $200M and completed a successful sale at 27X original valuation. She has been recognized as a Top 100 Influential Ed Tech leaders and Top 100 Women Led Business in Massachusetts. She is passionate about creating tools to drive performance gains for all learners, particularly those with learning challenges and in under-resourced communities.
Prior to Curriculum Associates, Renee was a Senior Director at The American Museum of Natural History, where she built new global business operations that added over $40M in increased funding and expanded the global research audience for one of the top natural history museums in the world. She previously served as a strategy consultant and engagement manager for McKinsey & Company where her focus was developing growth strategies in both the for profit and nonprofit spaces. Renee serves on the boards of the Massachusetts Technology Leadership Council, LearnLaunch Institute, Knowledge Works, and Roxbury Prep Charter Schools and is a Pahara-Aspen Global Leadership Fellow.
She graduated from Rice University with a degree in Mechanical Engineering and earned an MBA from Stanford University. She lives in Boston, Massachusetts with her husband and son.