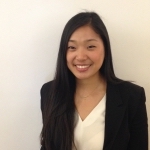 Sarah Ha is the Founder and Executive Coach at Jayu Consulting, LLC. She is a purpose and equity-centered executive with over 15 years of experience in the education and public sectors specializing in strategic partnerships, recruitment, organizational strategy and leadership, external affairs, change management, diversity, equity, inclusion, and belonging (DEIB) capacity building, program management, and leadership development. Adaptive and collaborative with a sharp ability to solve problems, Sarah is a passionate people developer and culture builder. Across all of her work and diversity of communities, Sarah is known to leave people feeling seen, valued, and empowered. Her work focuses on accelerating the impact of individuals, organizations, and coalitions towards equity, justice, and freedom.

In her most recent position as Vice President of National Community Alliances at Teach For America (TFA), Sarah was responsible for driving the organization's external engagement strategy with national civil rights and aligned organizations, leading a team of senior leaders who managed the Asian American & Pacific Islander (AAPI) Community Alliances, Black Community Alliances, Immigration & Education Alliance, Latinx Community Alliances, National Prism (LGBTQ+) Alliance, and Native Alliances. Her team collectively worked to bring the intersectional partnerships, advocacy, resources, and opportunities to further cultivate the skills and mindsets necessary for systems change in their network of over 70K corps members, alumni, and staff. She is committed to improving and re-imagining education systems that empower students to create a more equitable future.

Formerly, Sarah was the Founding Head of TFA's National AAPI Community Alliances. She was responsible for cultivating and building relationships with external grassroots and grasstops organizations, influencers, and media committed to strengthening Asian American, Native Hawaiian, and Pacific Islander educators, students, and their communities. In 2018, TFA's AAPI Alliances through Sarah's leadership, advocacy, and partnership building was awarded the Leadership Education for Asian Pacific's (LEAP) Community Award.

Prior to joining TFA, Sarah was the Senior Director of Programs and Student Affairs at the Gates Millennium Scholars (GMS) Program and the Asian & Pacific Islander American Scholarship Fund (APIASF; now known as APIA Scholars) in Washington, DC. She oversaw the strategic development and implementation of academic support, leadership development, and community-building programs for 16K+ recipients of the GMS and APIASF scholarship awards.

Sarah earned her Masters of Education degree in Student Affairs, Higher Education & Organizational Change from UCLA. She received her bachelor's degree in Sociology and Faith, Peace & Justice from Boston College. She also completed a coaching certification program through Coach Diversity Institute, Pahara NextGen Fellowship, Aspen Institute Fellowship for Emerging Nonprofit Leaders, LEAP's Emerging Leaders Program, Asian Pacific American Institute for Congressional Studies (APAICS) National Leadership Academy, and TFA's New Executive Director Fellowship. She serves on the Advisory Council for Act To Change and Boston College Alumni Association. She currently lives in Queens, NY with her beloved husband, Taiyo Na, and their child Jayu.