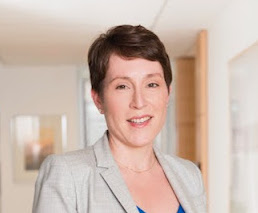 Carnegie Corporation of NY
Saskia Levy Thompson is a program director within the Carnegie Corporation of New York's Education program, where she manages the New Designs to Advance Learning portfolio. Saskia oversees national grantmaking aimed at advancing school and system models that enable students to develop the knowledge, skills, and dispositions needed for future success.

For the last twenty years, Saskia has worked at the intersection of practice, policy, research, and now philanthropy. She has served as a member of the leadership team at the NYC Department of Education, including an appointment as Deputy Chancellor for Portfolio Planning; as Executive Director of the Urban Assembly, a nonprofit network of college and career-preparatory high schools serving historically marginalized communities; and as a senior staff member at both the Research Alliance for NYC Schools and MDRC, the preeminent national think tank focused on building knowledge to improve social policy.

Saskia holds a BA in political science from New York University, and worked abroad in Buenos Aires, Argentina prior to beginning her career in education. She sits on the boards of several youth serving organizations, including East Harlem Scholars Academies, the East Harlem Tutorial Project, and the Teagle Foundation, and also volunteers in her community. In 2021-22, Saskia chaired the Education Transition Committee for New York City's Mayor, Eric Adams and Schools Chancellor, David Banks. She currently serves on the Mayor's Task Force on the Future of Workers and on the 2023 X Prize Brain Trust for Learning & Society.