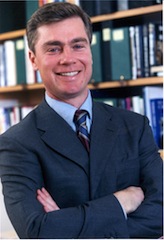 Stig Leschly is the CEO of Match Education, an education reform organization based in Boston, MA. Match Education runs a portfolio of high-quality and innovative public charter schools for low-income students, operates a lone-standing graduate school of education that specializes in training effective novice teachers for high-poverty schools, and generally seeks to develop, test, and share solutions to important applied problems in school reform.

Before his work at Match Education, from 2007 to 2010, Leschly was the founder and managing partner of the Newark Charter School Fund, an operating foundation financed and governed by national philanthropies to support the growth and quality of the charter school sector in Newark, NJ. Before that, Leschly was a lecturer at Harvard Business School, where his teaching and research focused on entrepreneurship and education reform. In the late 1990s, Leschly was the CEO and founder of Exchange.com, an early competitor to eBay that was acquired in 1999 by Amazon.

Leschly holds a BA in Comparative Literature (Summa Cum Laude, Phi Beta Kappa) from Princeton University, a JD from Harvard Law School, and an MBA from Harvard Business School. In 2005, Leschly was selected by the World Economic Forum (Davos, Switzerland) as one of 250 outstanding Young Global Leaders under 40. A US citizen now, Leschly was born in Denmark and immigrated to America at age nine. Leschly lives in Brookline, MA with his wife, Sherry Riva, and their three young daughters.